About Nicole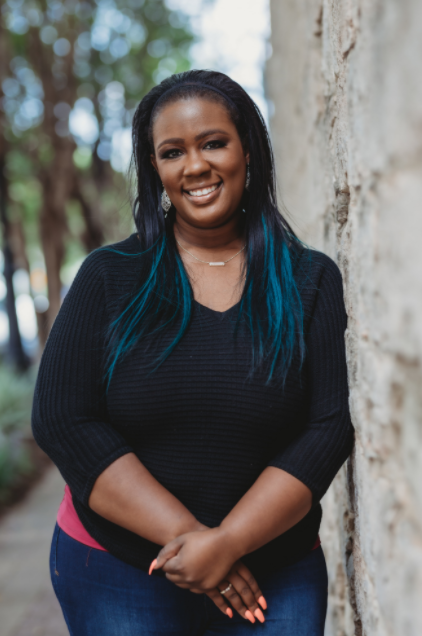 Although Nicole is not an Austin native, she has been a resident of the Austin metro area since 1990.  She is a product of the Round Rock Independent School District and graduated in the first graduating class at Stony Point High School in May 2002.

Her love for behavioral health was fostered in an Abnormal Psychology course at the University of North Carolina by Dr. April Harris-Britt.  Dr. Harris-Britt not only noticed her passion for the course, but particularly noticed her passion for eating disorders.  Dr. Harris-Britt was fundamental in educating and mentoring Nicole on the need for BIPOC (Black, Indigenous, People Of Color) behavioral health professionals as clients of color are vastly underserved and can struggle with behavioral health providers that are not culturally competent and/or do not have a cultural match.

Nicole's connection to behavioral health is also a personal one.  She is a strong advocate of providers being willing to not only advocate for therapy, but to move across the table and sit on the couch to do their own work in therapy.  Nicole believes that working on her own personal needs in therapy allows her to be a more effective therapist for her own clients and helps her to model the importance of continuing to show up and do the work.

Outside of therapy, Nicole has a passion for higher education in psychology, Texas Medicaid and managed care, and attending professional development trainings.  For self-care, Nicole enjoys traveling, live music, anything involving a beach, lake, or river, Fredericksburg and the Texas Hill Country, college football and basketball, being involved in her faith community, cooking, and managing her three rowdy fur-children.  She is a hardcore North Carolina Tar Heels and Texas Longhorn fan.
If you would like to discuss your needs and chat about how we might work together, please contact me!
I will return your call or correspondence within 24 – 48 hours.  I look forward to hearing from you.
737.232.3358 or PorVidaCounseling@gmail.com
Professional Experience
Nicole has worked with clients in a therapeutic capacity since August 2007.
2007 – 2008: Adult Practicum, Kent State Psychological Clinic
2008 – 2009: Eating Disorder Practicum, Kent State Psychological Clinic
2009 – 2010: Psychology Extern, Summa Health Systems
2010 – 2011: Eating Disorder Practicum & Advanced Adult Practicum, Kent State Psychological Clinic
 
Nicole completed her clinical internship at Psych Et Al. and Capital Area Counseling under the supervision of Dr. Ellen C. Melton, LPC-S.
Nicole has been fully licensed in the state of Texas since August 2018.


Credentials & Associations
·  B.A., Psychology, The University of North Carolina at Chapel Hill
·  B.A., Sociology, with Honors, The University of North Carolina at Chapel Hill
·  M.A., Clinical Psychology, Kent State University
·  Ed.D., Health Professions Education, College of Saint Mary
·  Licensed Professional Counselor (State of Texas), #71284

Member of Association for Behavioral and Cognitive Therapies (ABCT)
Member of Obesity and Eating Disorder Special Interest Group
Member of Texas Community College Teachers Association